Let's chat, no strings attached
Tailor every solution to your specifications and needs.
Reign cybersecurity with customizable, scalable, and robust offensive, defensive, and information security solutions to protect SDLC, detect and respond to APTs, meet compliance requirements, and revolutionize your cybersecurity architecture.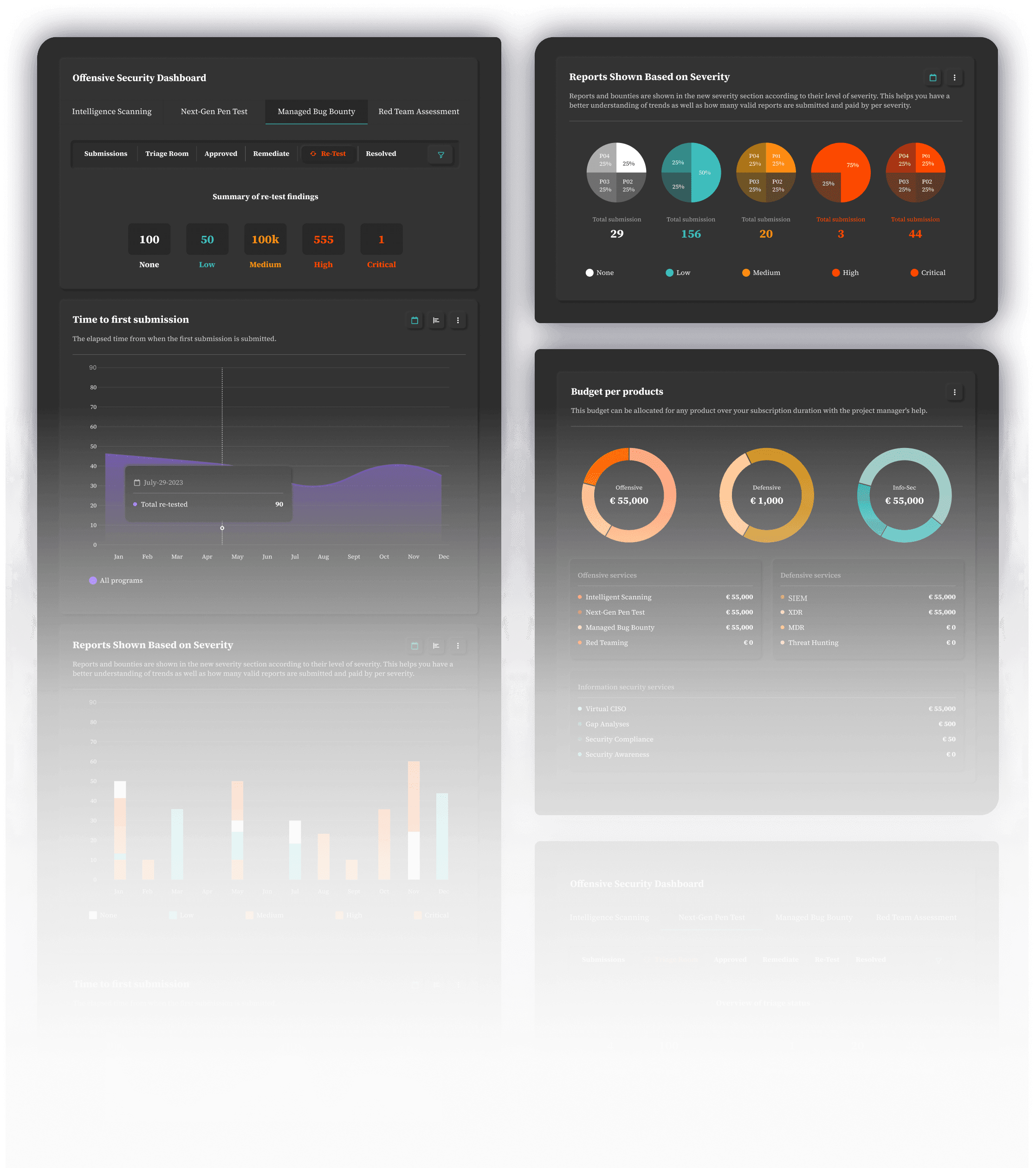 Feel what perfection's like
Taste exotic protection others have enjoyed
Experience the pinnacle of safeguarding your business with our top-tier, crowd-powered, and fully managed solutions, delivering world-class services that guarantee an extraordinary ROI. Join a trusted partner with a flawless track record of 0 percent churn rate, ensuring relentless protection for our valued clients.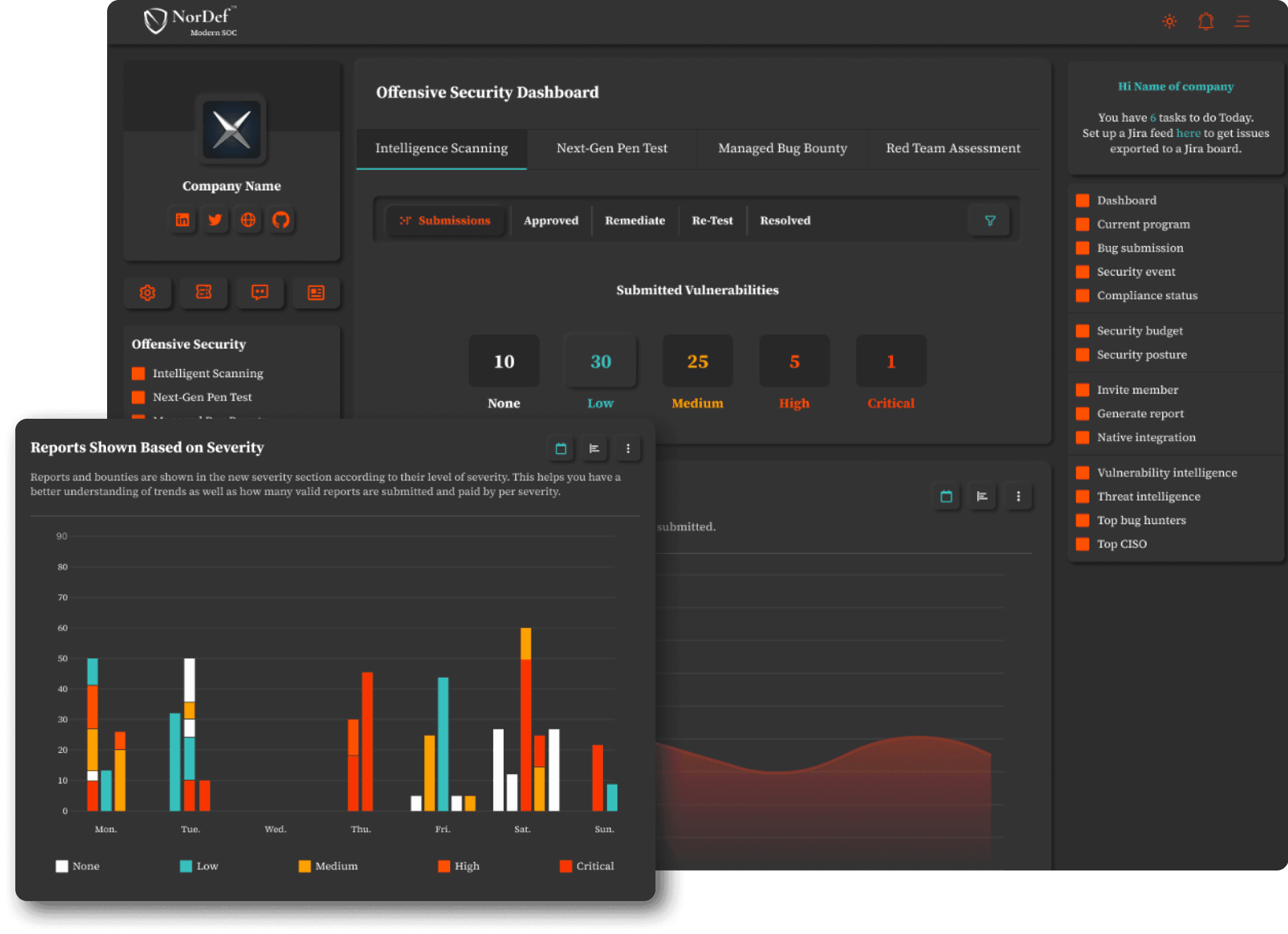 Single Pane of Glass
Manage all security initiatives in NorDef's centralized platform
Manage and get an eagle's view of all your security initiatives, running simultaneously, in one place, and get rid of sprawled endeavors, information silos, supply chain troubles, and budget management hassles. Nordic Defender offers:
Crowd-Powered Penetration Testing
Security Awareness and Training
Governance, Risk, and Compliance (GRC)