Offensive Solutions
Start reigning in offensive cybersecurity before getting exploited. Uncover vulnerabilities proactively with Nordic Defender; the only Centralized, Modern, and Crowd-Powered MSSP
Why You Need Offensive Cybersecurity
Don't wait to react to incidents; start working on your cybersecurity now to always stay multiple steps ahead of cybercriminals. Discover your vulnerabilities and weaknesses by implementing robust offensive solutions from Nordic Defender. With NorDef™ as your centralized cybersecurity platform, you are clicks away from starting any 360-degree offensive -alongside defensive, or infosec- programs.
Fill the skill gap with the power of the crowd
With Nordic Defender's worldwide crowd, don't worry about the deafening speed of complex malicious methodologies growth or the lack of human capital needed to address and remediate your vulnerabilities. We'll leverage our crowd of over 7K to match you up with the right experts who possess the skills and talents you desire.
Tailored for SaaS and online businesses
As a SaaS model business and having deep knowledge and helped satisfy the security needs of numerous SaaS Businesses, we at Nordic Defender are well-informed about the complete journey, and we're committed to being there for SaaS and online businesses from the moment they start the cybersecurity journey until they get certified and beyond. We help them protect user data and stay online 24*7*365 concrete-safe.
Lightweight workload with Fully-Managed solutions
By implementing Nordic Defender's fully-managed solutions, 80 percent of your expected workflow - compared to traditional security service providers- will be carried out on NorDef platform. An exceptional approach for businesses that want lightweight security departments to put their focus on business continuity; Nordic Defender's experts will do all the work, you just sit, oversee, and watch the results flowing in.
Evolved Security solutions as you grow
Nordic Defender seamlessly integrates robust solutions into your internal infrastructure and software development life cycle (SDLC), ensuring that bugs and vulnerabilities are minimized to an almost zero level throughout every stage, a noble benefit especially for agile companies constantly expanding and evolving their products and services.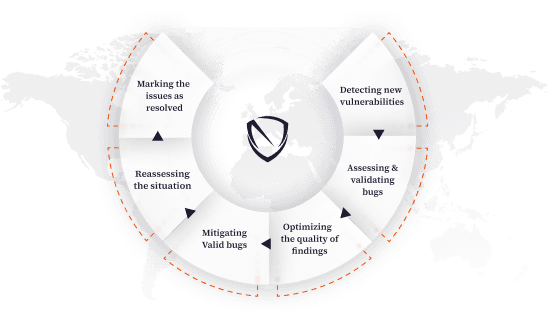 Vulnerability lifecycle management from identifying to resolving in one dashboard
By using NorDef platform, you can identify, validate, remediate, retest, mark-as-resolved, and generate reports, will be all done in a thorough workflow, integrated into your internal development lifecycle with real-time visibility.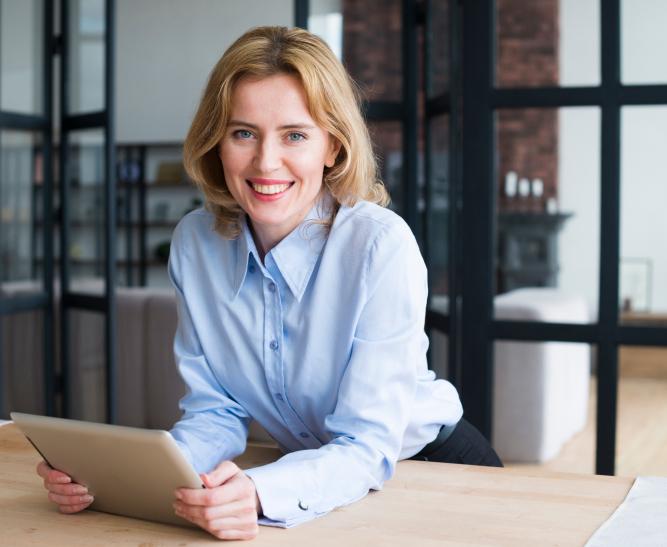 Offensive initiatives to breach the boundaries
Intelligent Discovery (scanning)
The first optional step of offensive cybersecurity, a combination of scanning tools and human expertise to generate insightful reports of the scope's vulnerabilities! It's an assessment step for companies that want to initiate discovering their systems' flaws for the first time.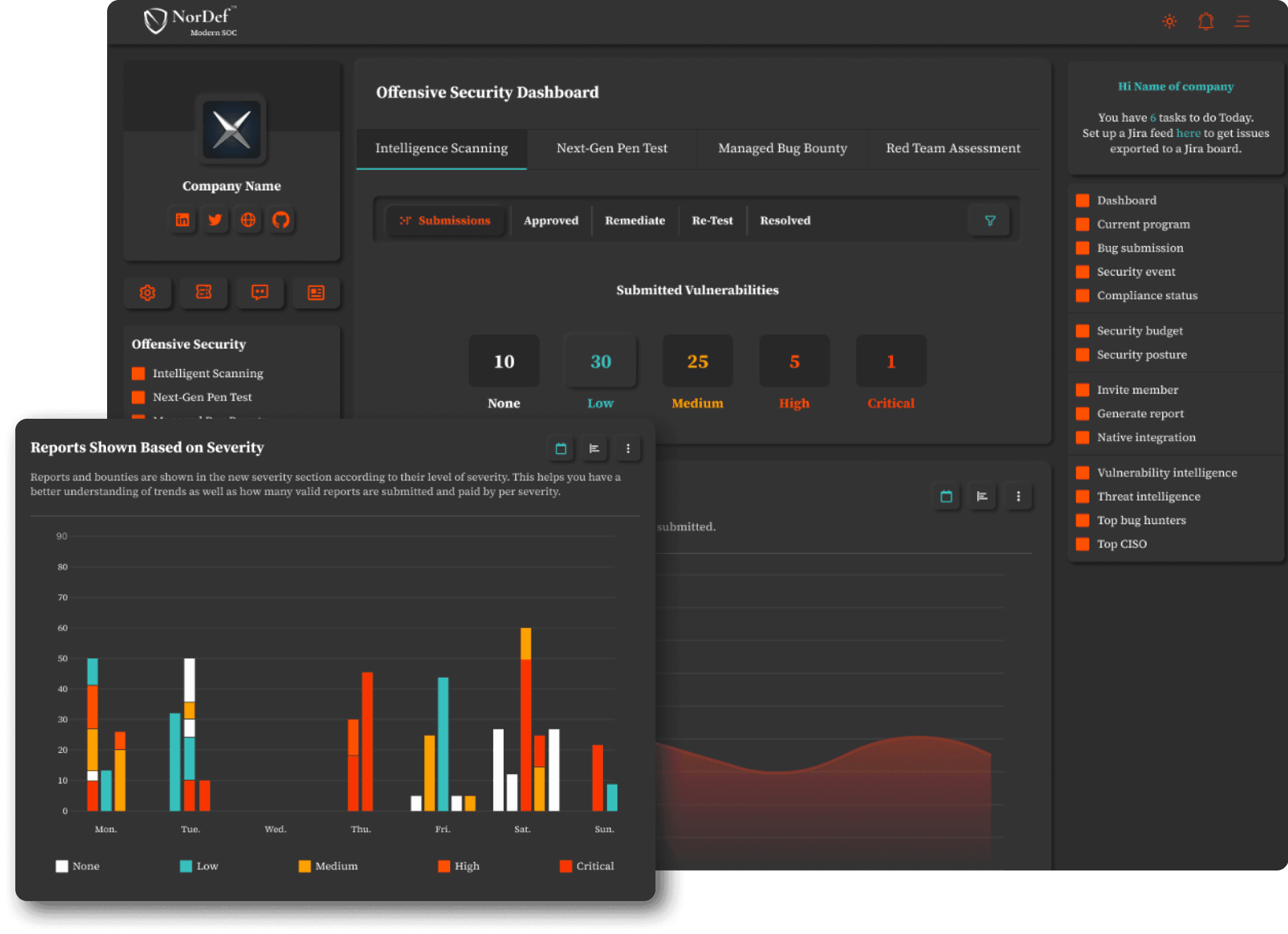 Get Offensive Solutions as a Part of Our Cyber Hygiene Maturity Model.
Cyber Hygiene Maturity Model
With the implementation of CHMM, a groundbreaking approach to cybersecurity, all security operations are now organized into distinct levels within each solution:
Tier II: Proactive Hygiene
Tier III: Progressive Hygiene
Nordic Defender takes you several steps ahead by offering comprehensive, managed solutions that fulfill most of the requirements of these stages, leaving no effort on your shoulder. Our optimized solutions seamlessly align with your security needs, providing a hassle-free experience.
Check it Out Now!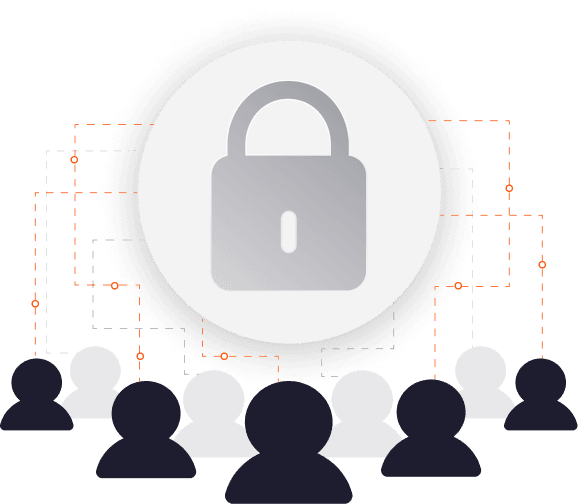 Security as a Culture
Cybersecurity isn't just some tools and solutions; it's a mindset and a culture. With Nordic Defender, you have a partner that's determined to implement an organizational security mindset lifecycle in your business' backbone, covering everything from employee awareness and education to safeguarding the most technically complex infrastructure.