Let's chat, no strings attached
Tailor every solution to your specifications and needs.
Reign cybersecurity with customizable, scalable, and robust offensive, defensive, and information security solutions to protect SDLC, detect and respond to APTs, meet compliance requirements, and revolutionize your cybersecurity architecture.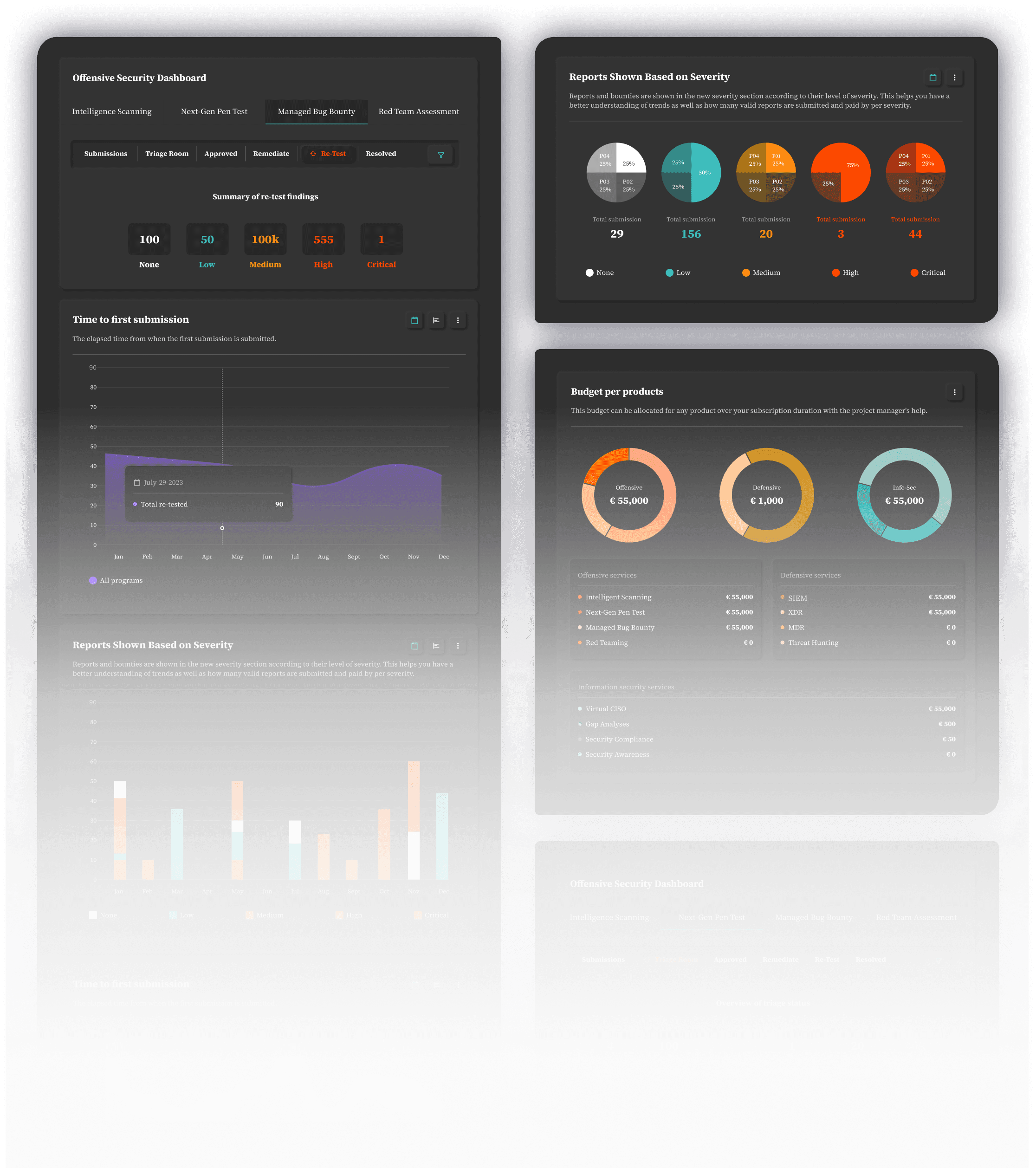 Feel what perfection's like
Taste exotic protection others have enjoyed
Experience the pinnacle of safeguarding your business with our top-tier, crowd-powered, and fully managed solutions, delivering world-class services that guarantee an extraordinary ROI. Join a trusted partner with a flawless track record of 0 percent churn rate, ensuring relentless protection for our valued clients.
Morten Eriksen
Group Security Advisor of EcoOnline
Nordic Defender is a great choice for pentest as a service vendor. The engagement has improved our focus on security testing with a new agile approach and a platform that provides great insight into our pentest vulnerability and cost management. Nordic Defender is a partner of choice.
Vasanti Brisbois
Chief Executive Officer of Nu Bankr
It's ideal for us to be able to meet all our security needs in one place; working in the fintech sector, managing multiple cybersecurity service providers brings us extra work and also, stress. We're very happy that we've found Nordic Defender; NorDef is everything we needed and lacked before.
Sylvianne Nagarkar
Chief Executive Officer of VEUX
Nordic Defender's centralized approach to cybersecurity was why we started with them. Since they provide different solutions, offensive, defensive, and infosec, budget-friendly solutions helped us move forward. With the help of them, we were able to strategize and execute a cohesive and comprehensive cybersecurity strategy that will help us for the time being and the coming phase of scaling.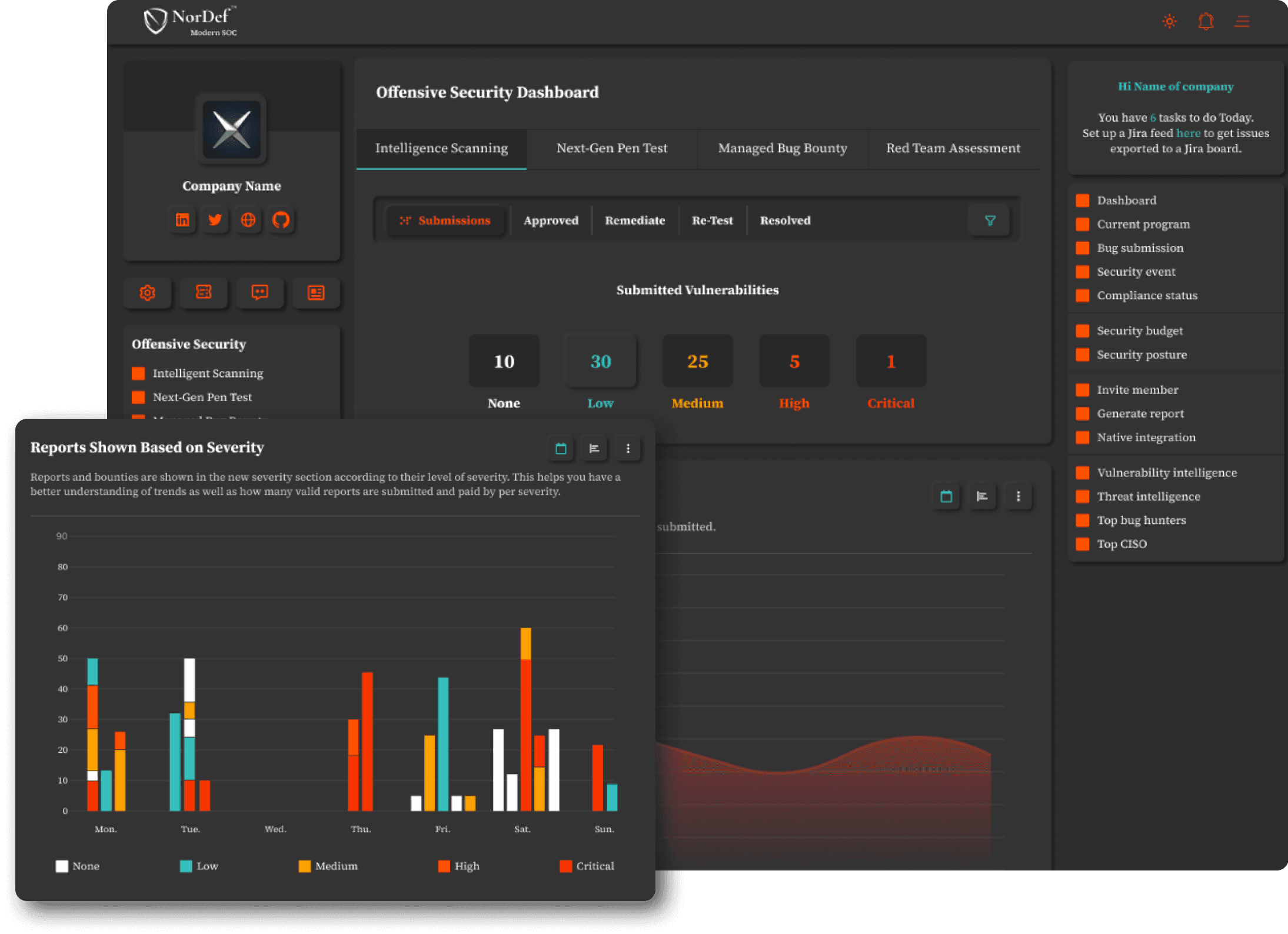 Manage and get an eagle's view of all your security initiatives, running simultaneously, in one place, and get rid of sprawled endeavors, information silos, supply chain troubles, and budget management hassles. Nordic Defender offers:
Crowd-Powered Penetration Testing
Security Awareness and Training
Governance, Risk, and Compliance (GRC)